Our VENUE / HOTEL for UFO CON 2023
Doubletree by Hilton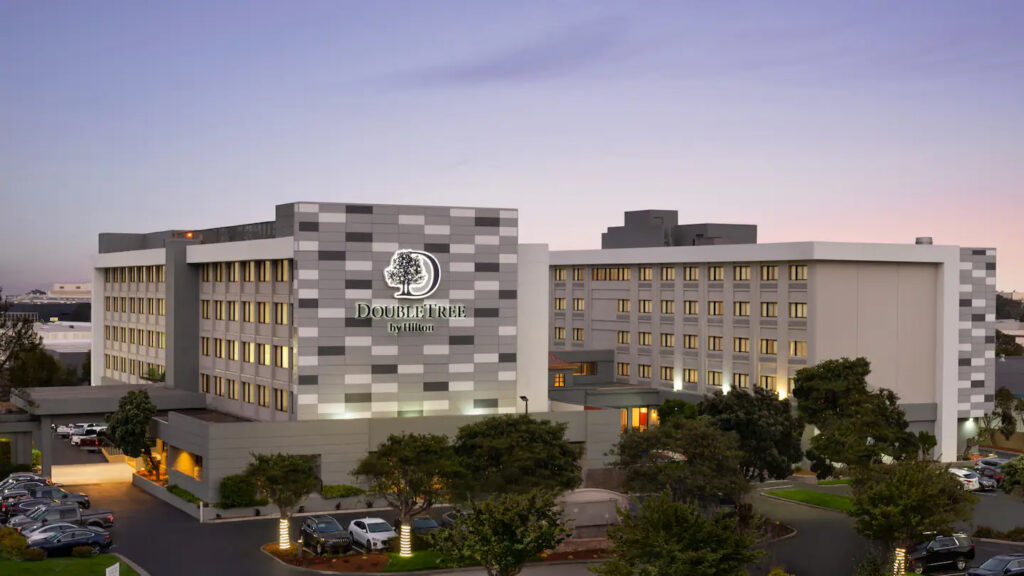 275 South Airport Blvd., South San Francisco, California, 94080
SPECIAL GROUP PRICE – $129 PLUS TAXES & FEES
PARKING IS FREE WITH THIS GROUP RATE
Good for 1 King Bed or 2 Double Beds
IMPORTANT ONLINE BOOKING INFO: You can not book a 2 Double beds room until you select "March 17th"  as your arrival date. If you need to book the 2 bed room Thursday night, call Gina at (650) 873-3566 and she will book it for you.
OR
Call (650) 873-3550 and mention Group Code: XUC (UFO CON)

THE HOTEL WILL NOT EXTENT THE ROOM DISCOUNT THROUGH THE CONFERENCE WEEKEND THIS YEAR.
CUT OFF DATE IS FRIDAY, MARCH 3rd.
RESERVE YOUR ROOM ASAP!
(You can always cancel…)

If you are taking a Shuttle to/from the airport, please be aware of the Shuttle's hours.
HOTEL SHUTTLE SERVICE SCHEDULE COMING SOON