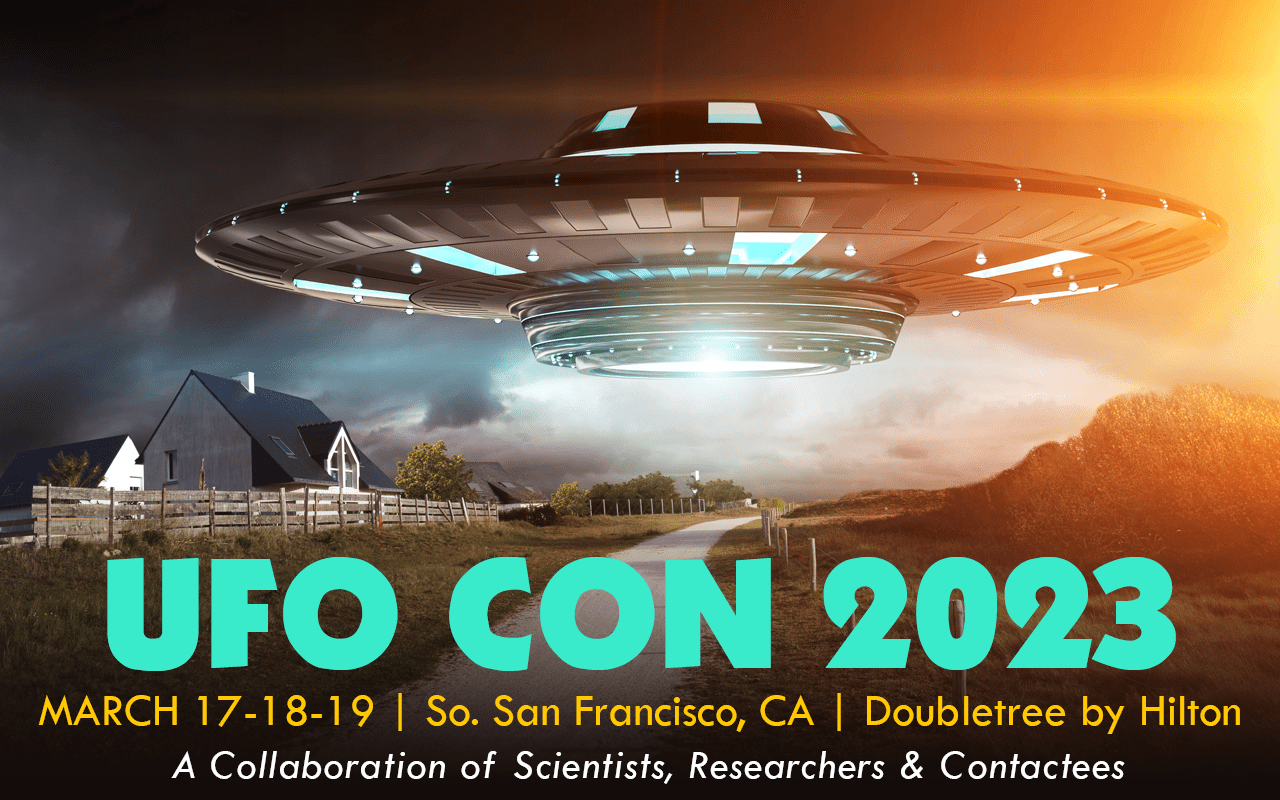 JOIN US!
MARCH 17-18-19
Doubletree Hotel San Francisco Airport
– 18 Speakers –
– Special Interviews –
– Game Show! –

TICKETS $125 thru 1/31/23
Discount Hotel Reservations END 3/3/23

Game Show Host & MC: Dave Scott
MC & Game Show Panelist: Robert Perala
Lorien's production concept for UFO CON – to bring NEW experiencers/contactees/abductees, researchers and scientists to the stage – has had remarkable results! For 12 years she's brought super intelligent people with mind boggling experiences to the stage; who, most likely, we would have never heard from.
Every year new attendees thank me for helping produce UFO CON and tell me that it was the most insightful and educational conference on the subject they have attended in years.
Lorien "knows" it's her job as a producer to present our community NEW SPEAKERS AND NEW INFORMATION. Please support her efforts and be with us this year at UFO CON 2023.
ROBERT PERALA | Musician, Experiencer & Best Selling Author