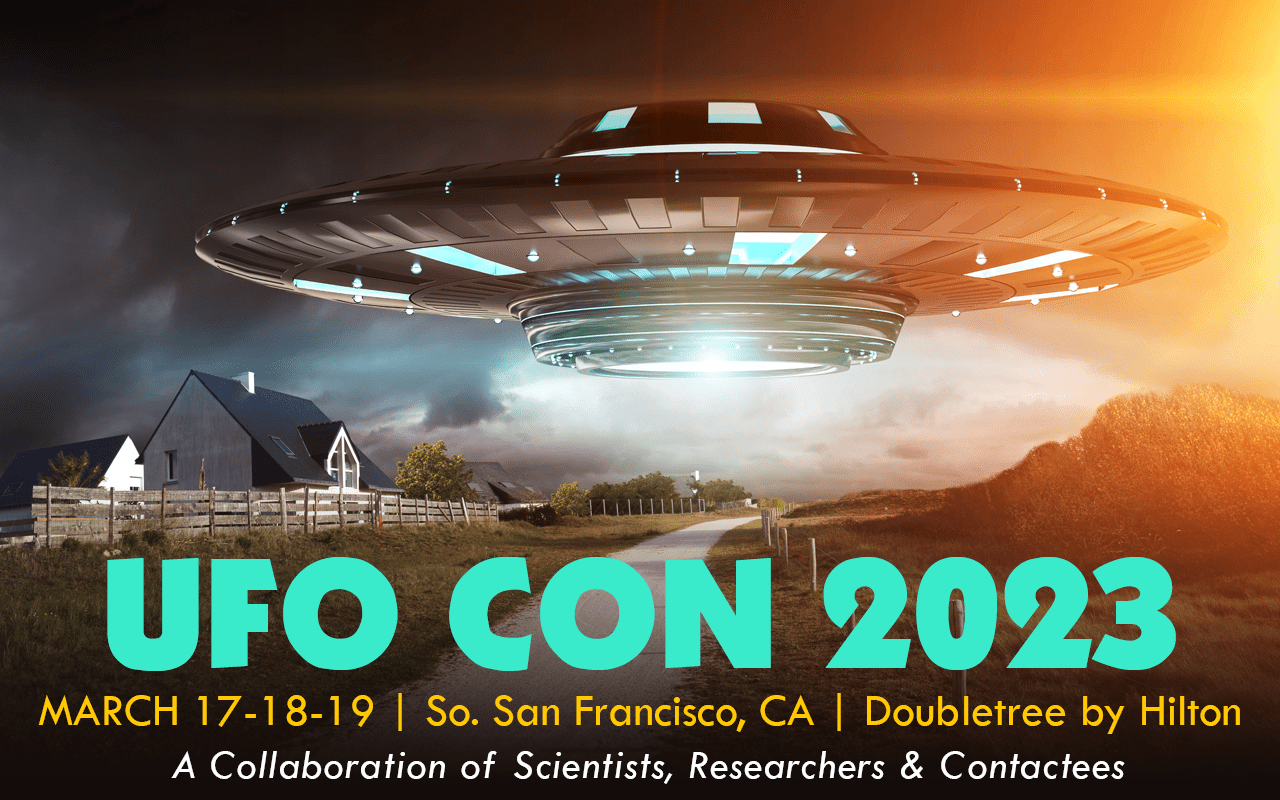 JOIN US FOR NEW SPEAKERS AND NEW INFORMATION!
MARCH 17-18-19
Doubletree Hotel San Francisco Airport
– 18 Speakers –
– West Coast Movie Premiere –
– Music & Game Show! –

TICKETS $160 thru 3/15 online

Game Show Host & MC: Dave Scott
MC, Musical Entertainment & Game Show Panelist: Robert Perala
Lorien's production concept for UFO CON – to bring NEW experiencers/contactees/abductees, researchers and scientists to the stage – has had remarkable results! For 12 years she's brought super intelligent people with mind boggling experiences to the stage; who, most likely, we would never have heard of.
Every year new attendees thank me for helping produce UFO CON and tell me that it was the most insightful and educational conference on the subject they have attended in years.
Lorien "knows" it's her job as a producer to present our community NEW SPEAKERS AND NEW INFORMATION. Please support her efforts and be with us this year at UFO CON 2023.
ROBERT PERALA | Musician, Experiencer & Best Selling Author

FRIDAY NIGHT
West Coast Movie Premiere with John Yost
ALIEN ABDUCTION: ANSWERS
Join John for his presentation Friday night at 7pm and then we'll watch his amazing movie.
After we will discuss with John, our reactions to his ANSWERS!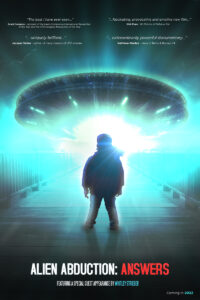 SATURDAY & SUNDAY LUNCH BREAK
EXPERIENCER GROUP
with Miesha Johnston
Join Miesha for one, or both, of her Experiencer Groups being held in the back of the conference room during the Lunch Breaks on Saturday and Sunday. Please no food allowed in the Ballroom and closed drinking containers only; plan accordingly. Thank you!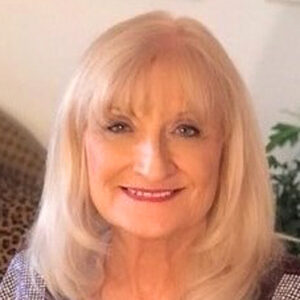 SATURDAY NIGHT
"LIAR, LIAR" GAME SHOW
Join your host, DAVE SCOTT and his merry band of fibbers: Lorien Fenton, Melinda Leslie, Robert Perala and more!
Pictured Below: George Noory, Lorien Fenton and Paul Hynek from 2020 "Liar, Liar" Game Show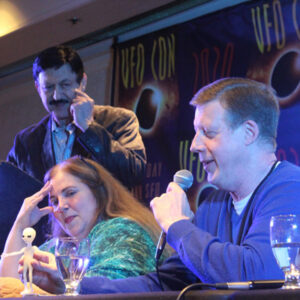 OUR SPECIAL GUEST PODCASTER – TYLER ROBERTS: TOTAL DISCLOSURE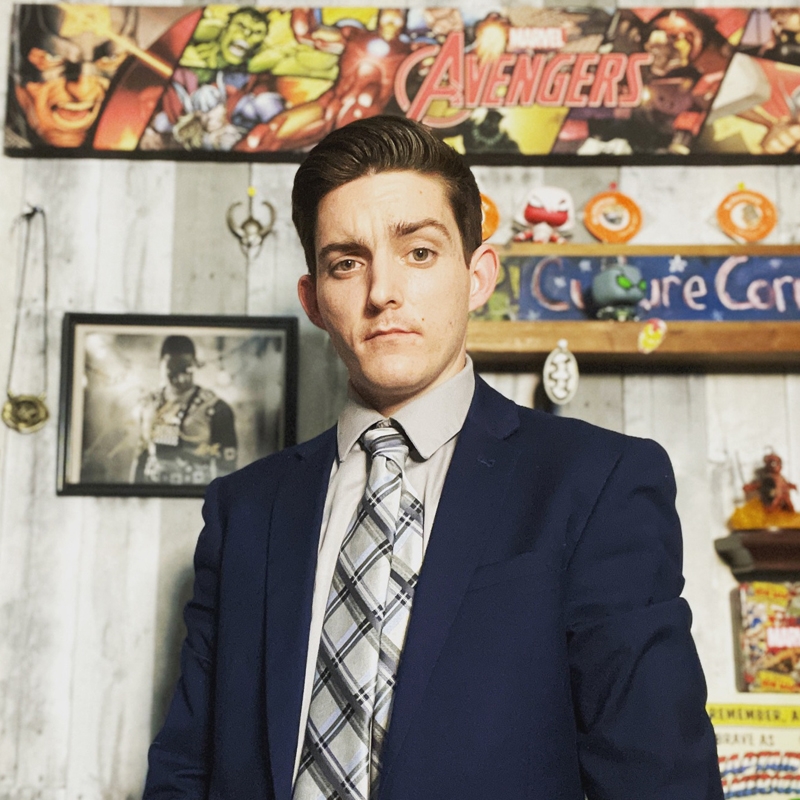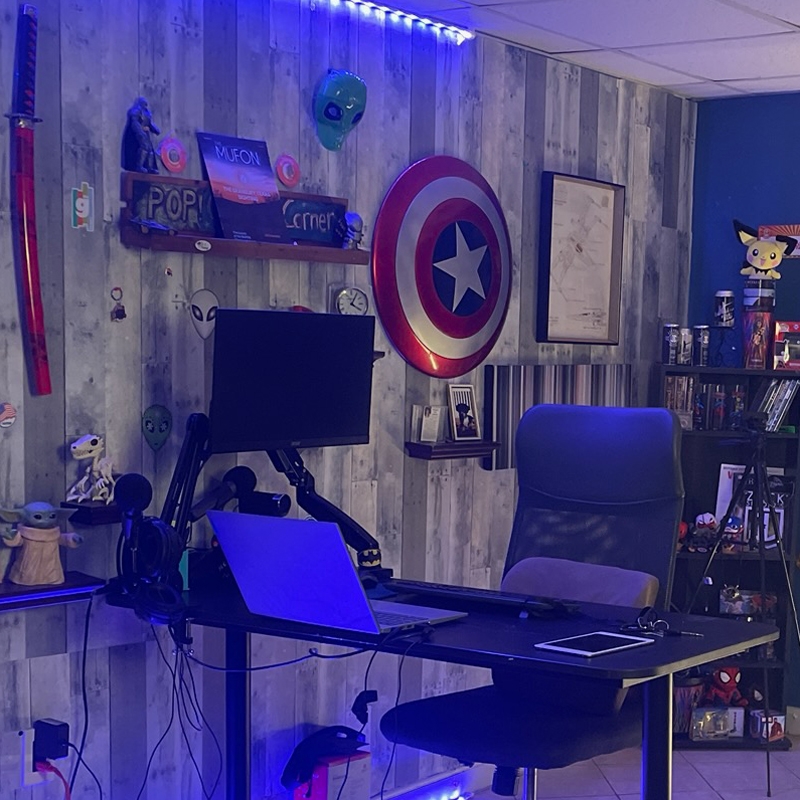 UFO CON THANKS OUR SPONSORS AND FRIENDS FOR THEIR AMAZING SUPPORT!